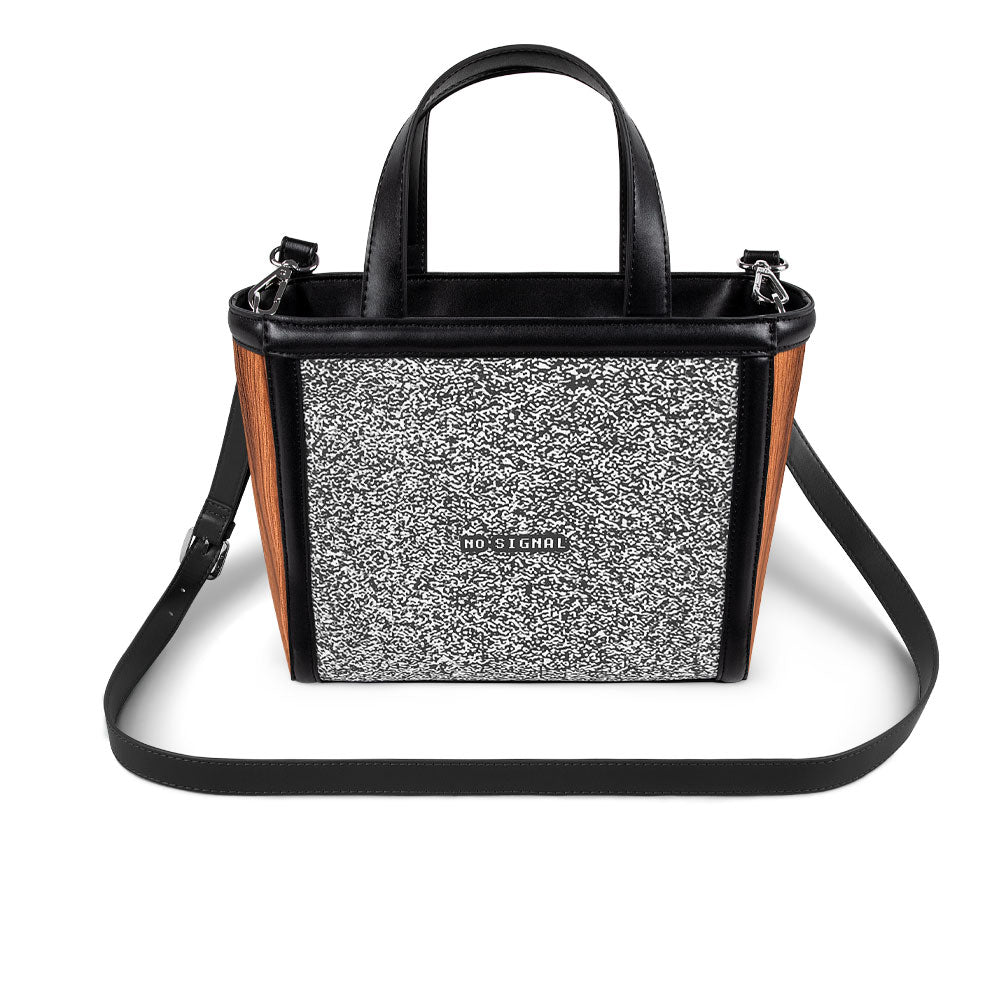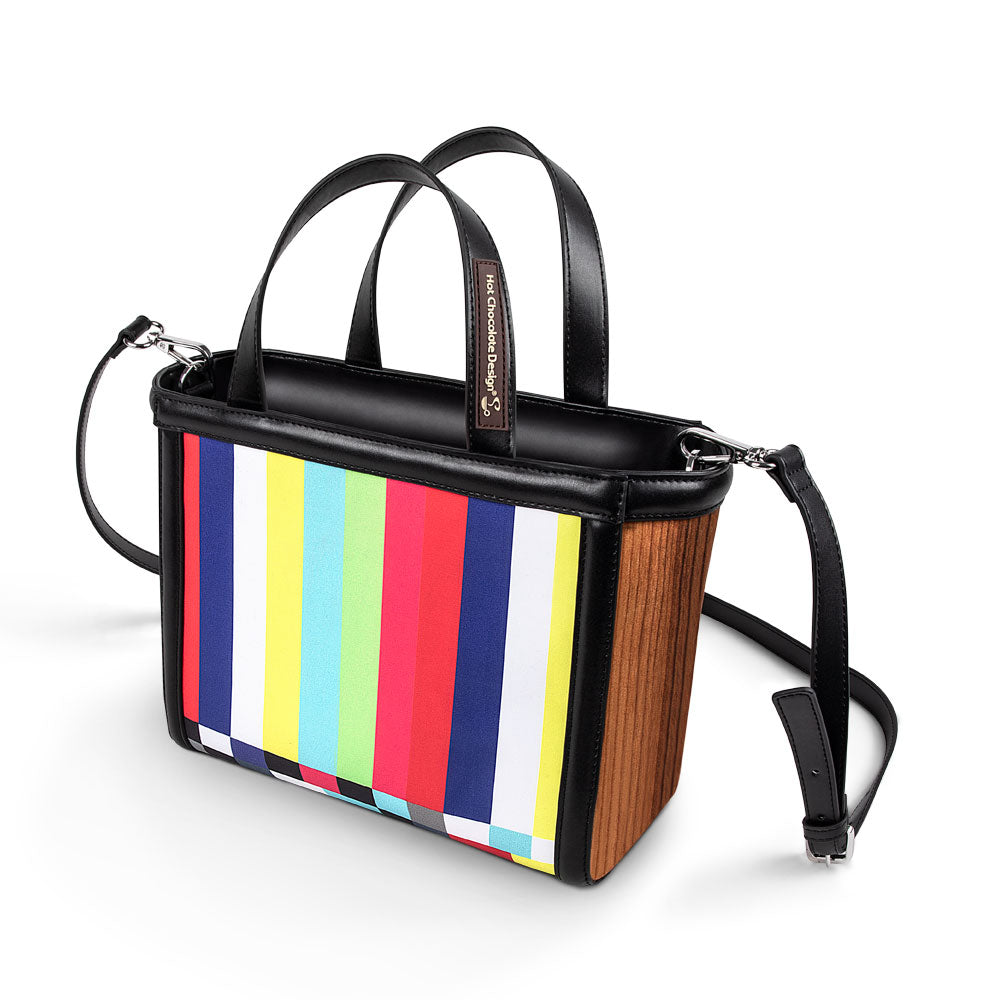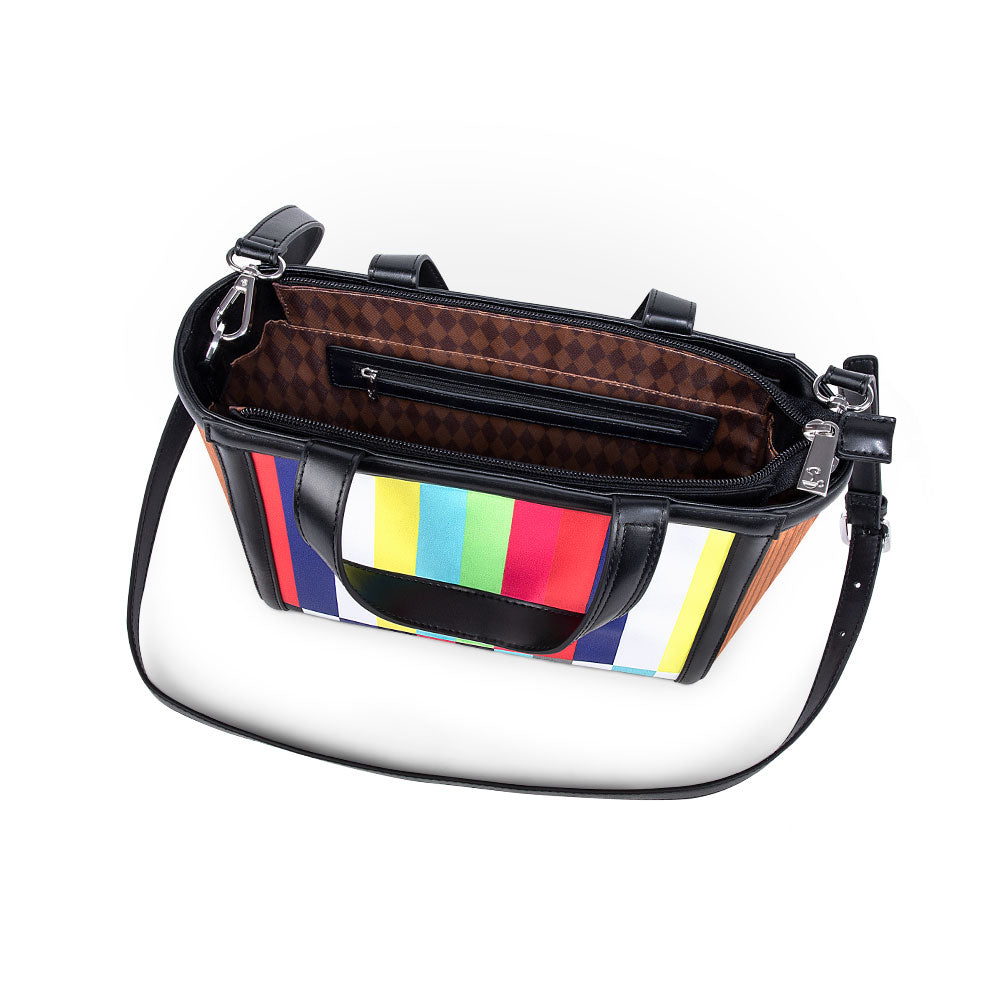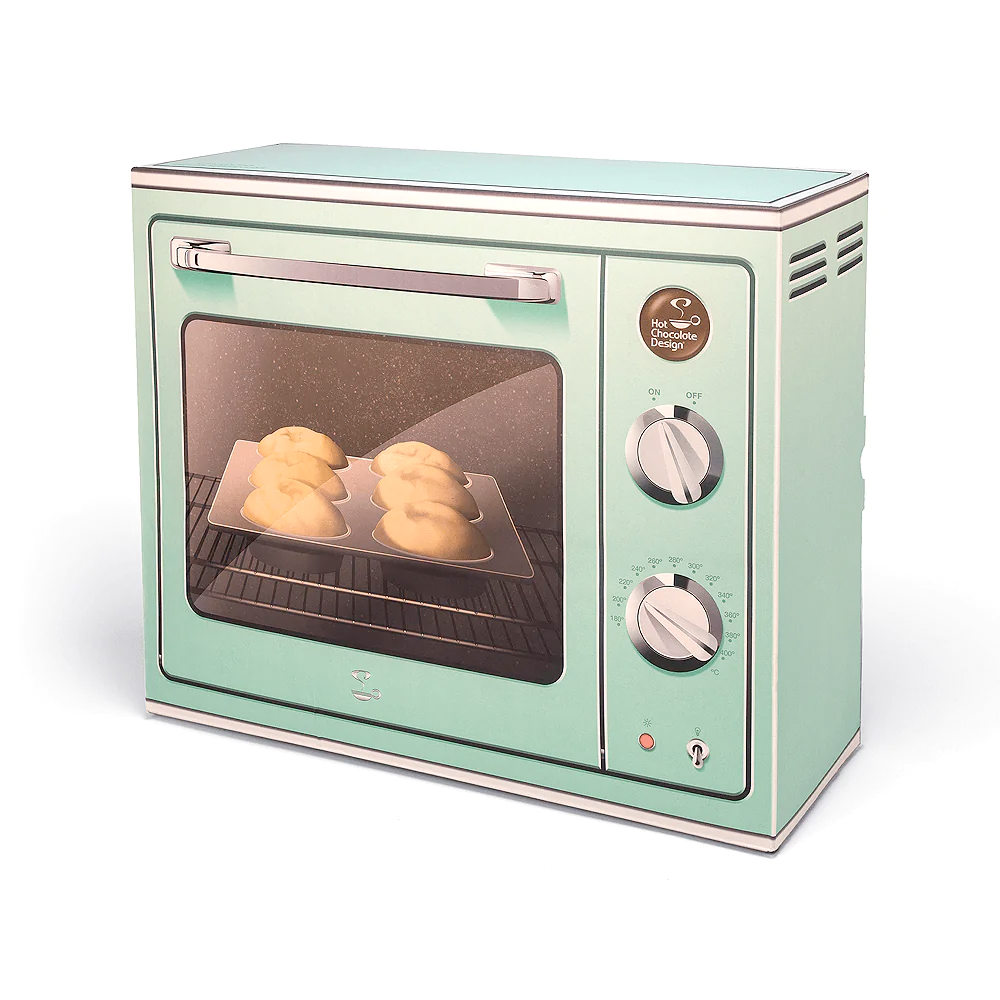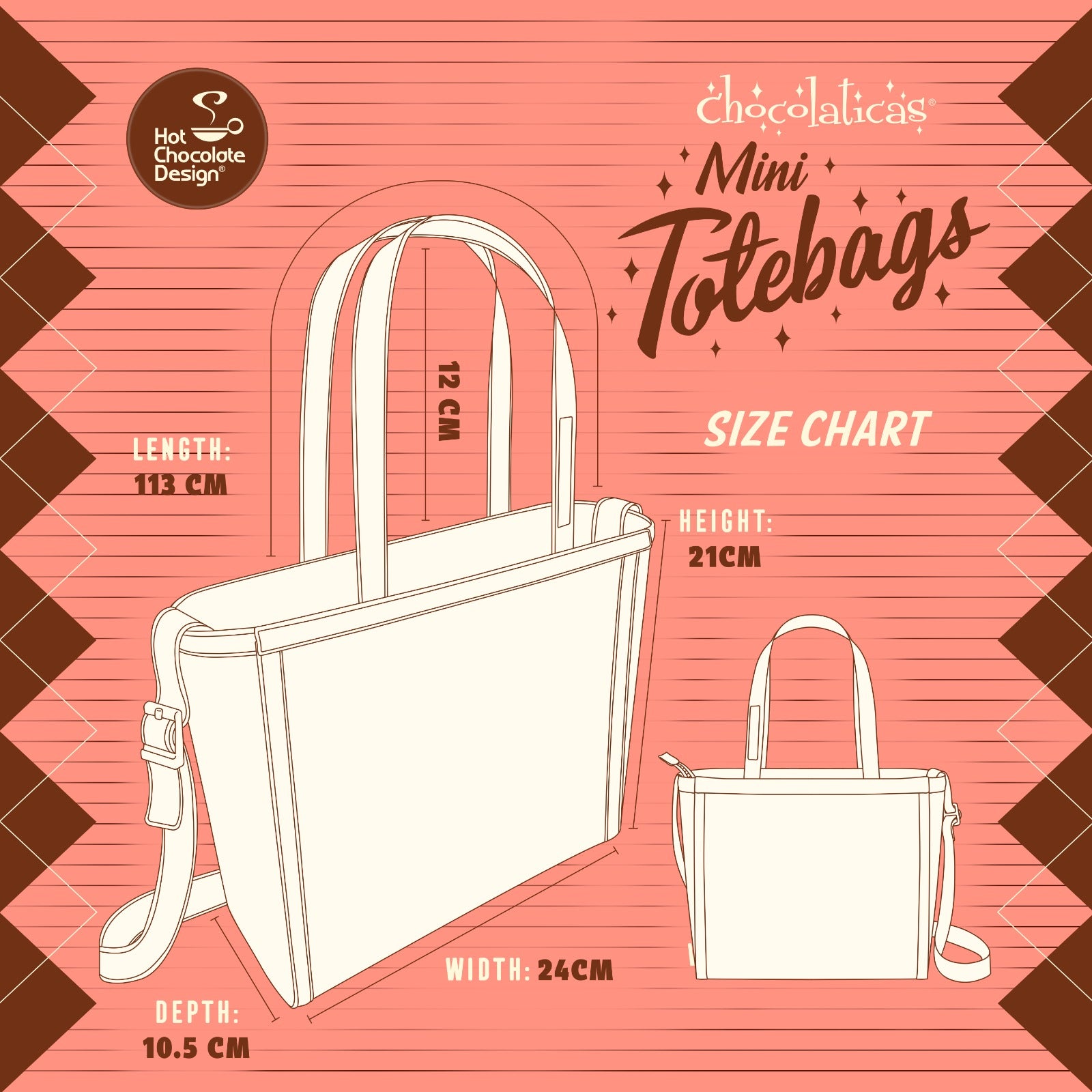 Chocolaticas® No Signal Women's Mini Tote Bag
Printed canvas tote with synthetic handles and trims
Dimensions:

8.2.8'' H x 9.4'' W x 4.1'' D

Zipper closure

Fabric interior lining and interior pocket with zipper closure

Vibrant colors and quality prints

Proudly vegan

Find our HCD matching shoe and wallet and collect them all!
They're comfortable,  they're spacious, they're bright and colorful! Our Chocolaticas Mini Tote Bags have the perfect amount of room for all your daily needs, an external zipper closure, an inside pocket, and a sturdy bottom and sides so they stand up on their own. These unique eye-catching and functional pieces will get you tons of compliments! Plus, you can wear them with the matching shoes!