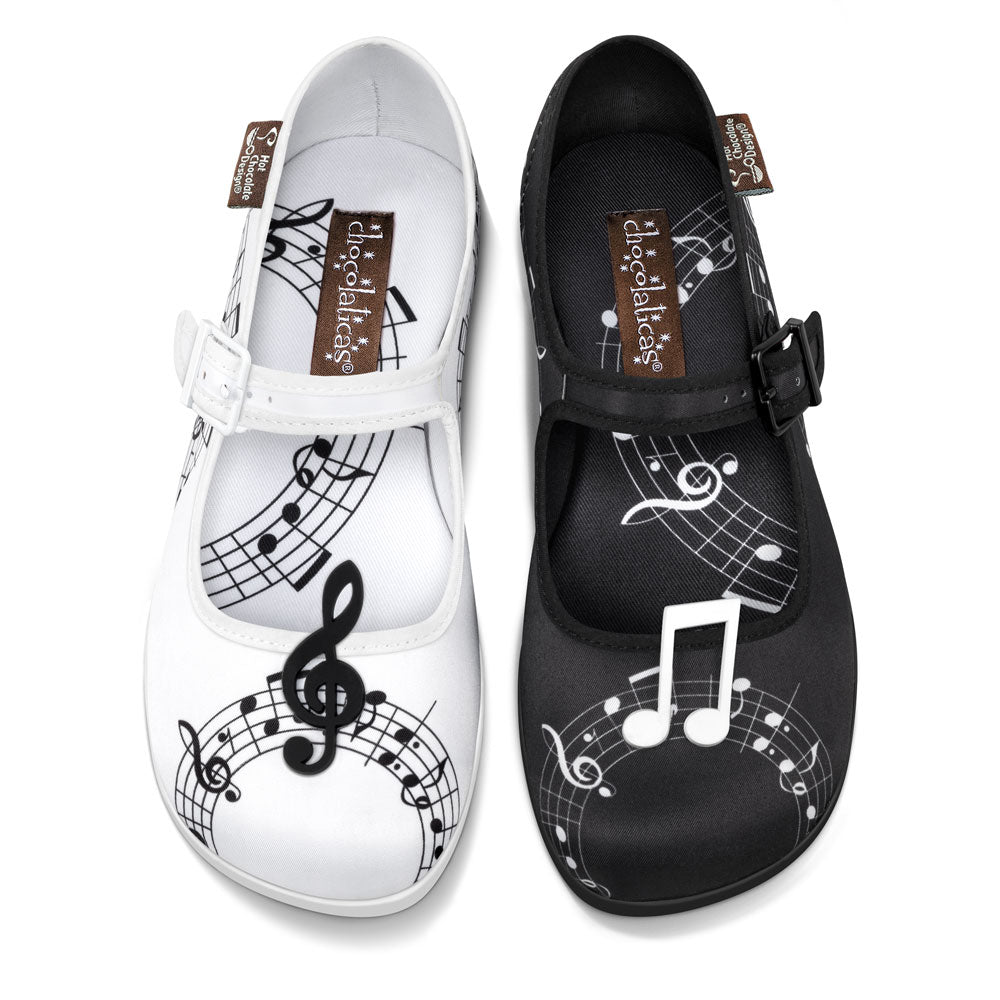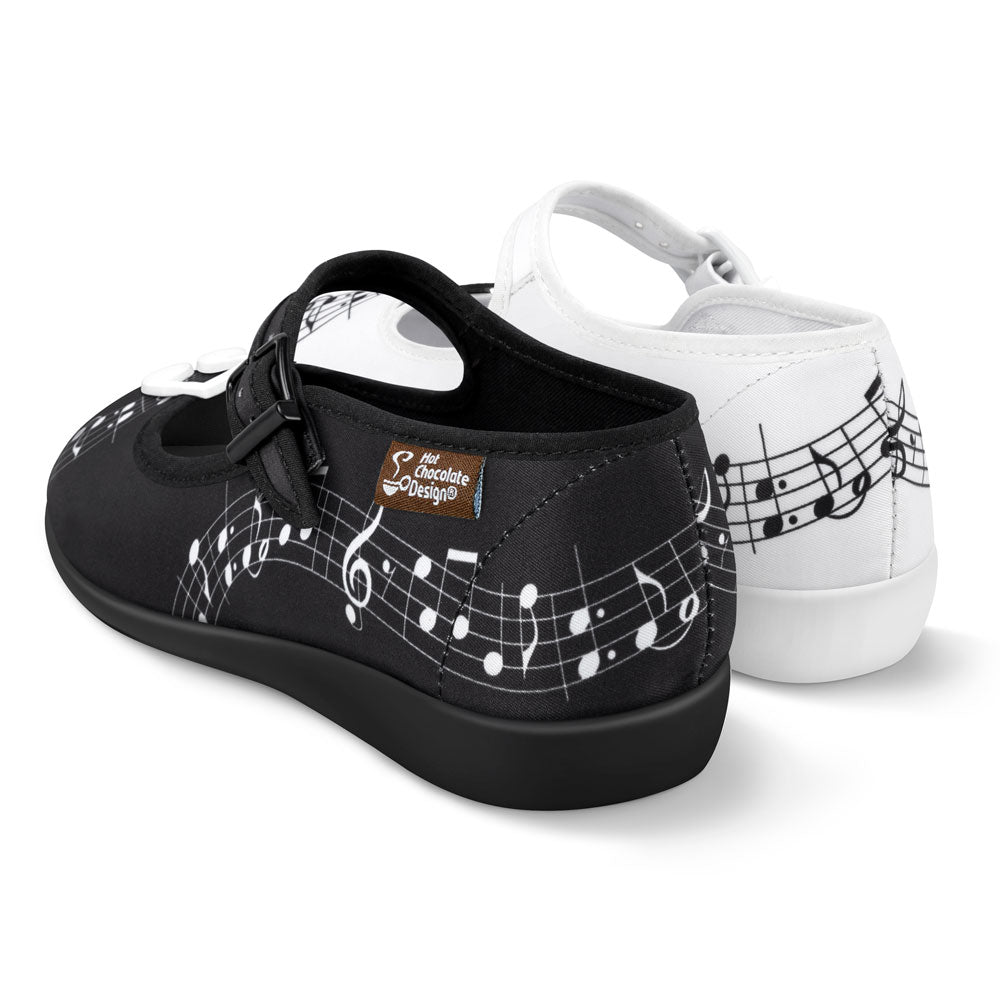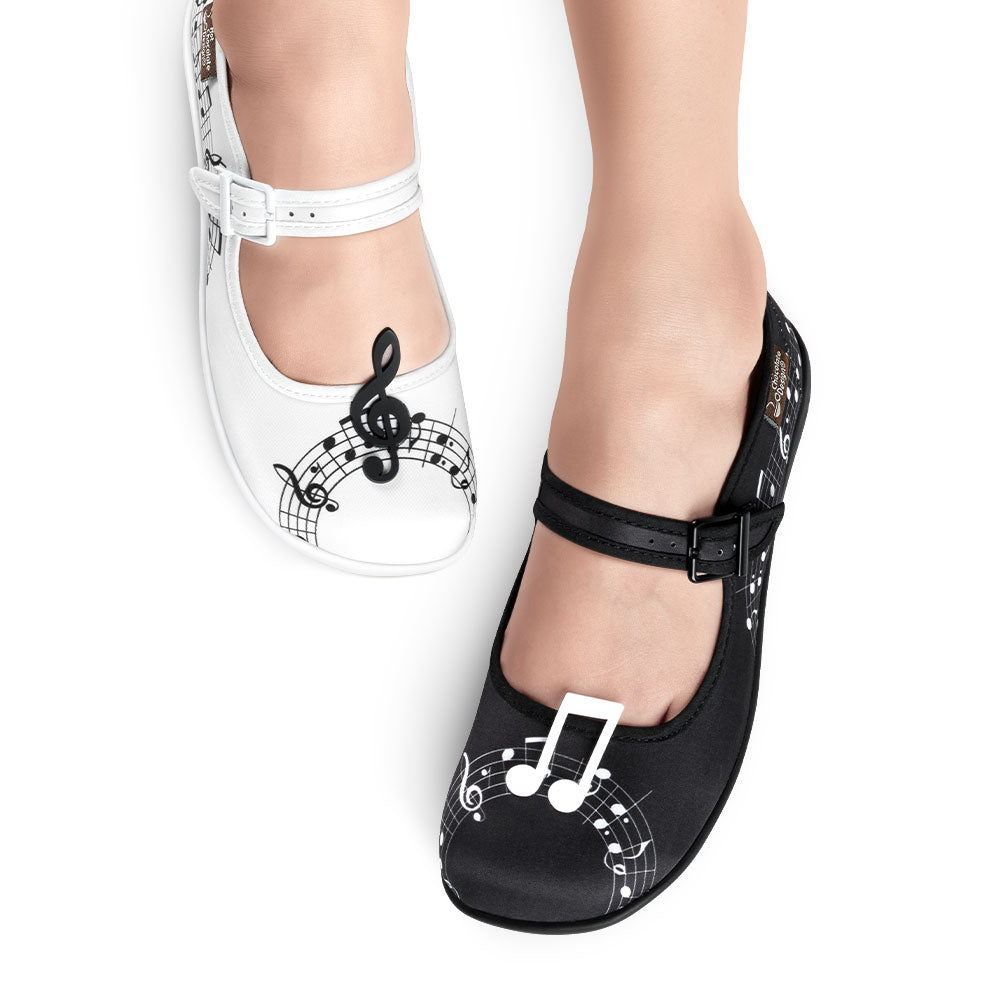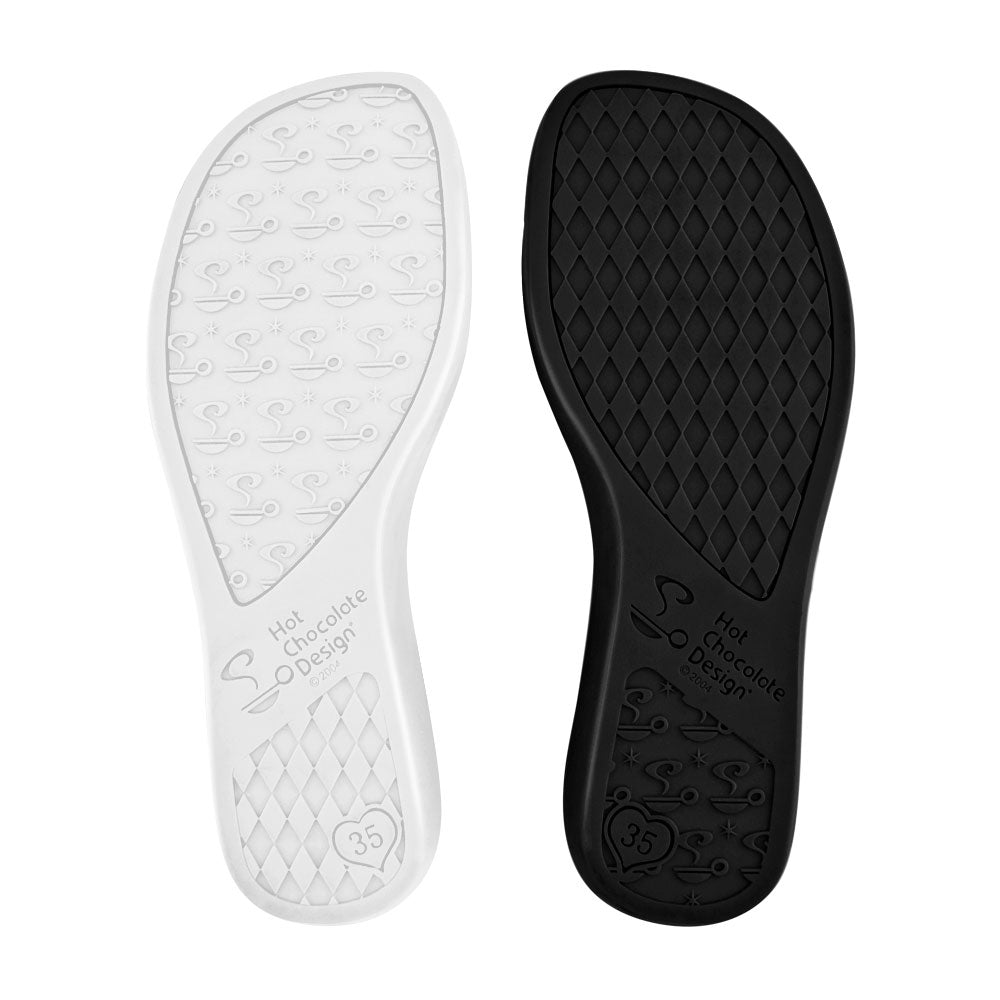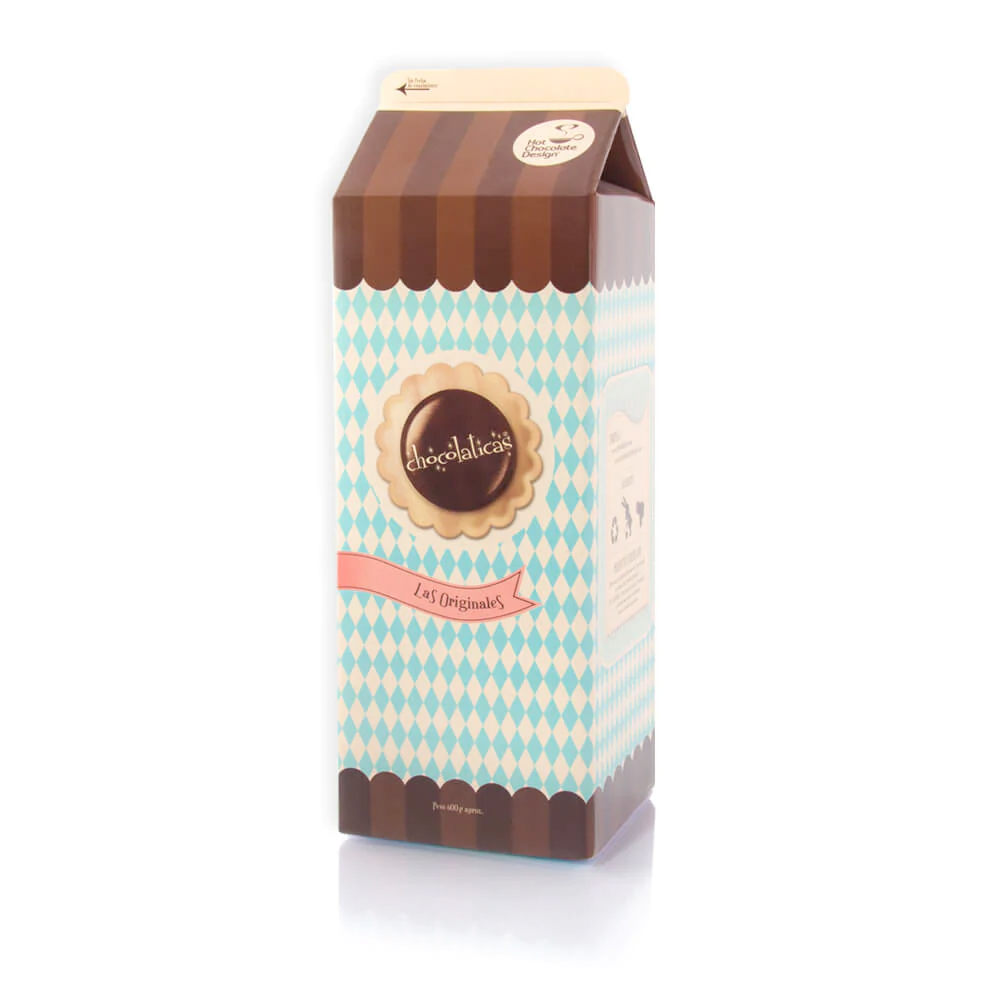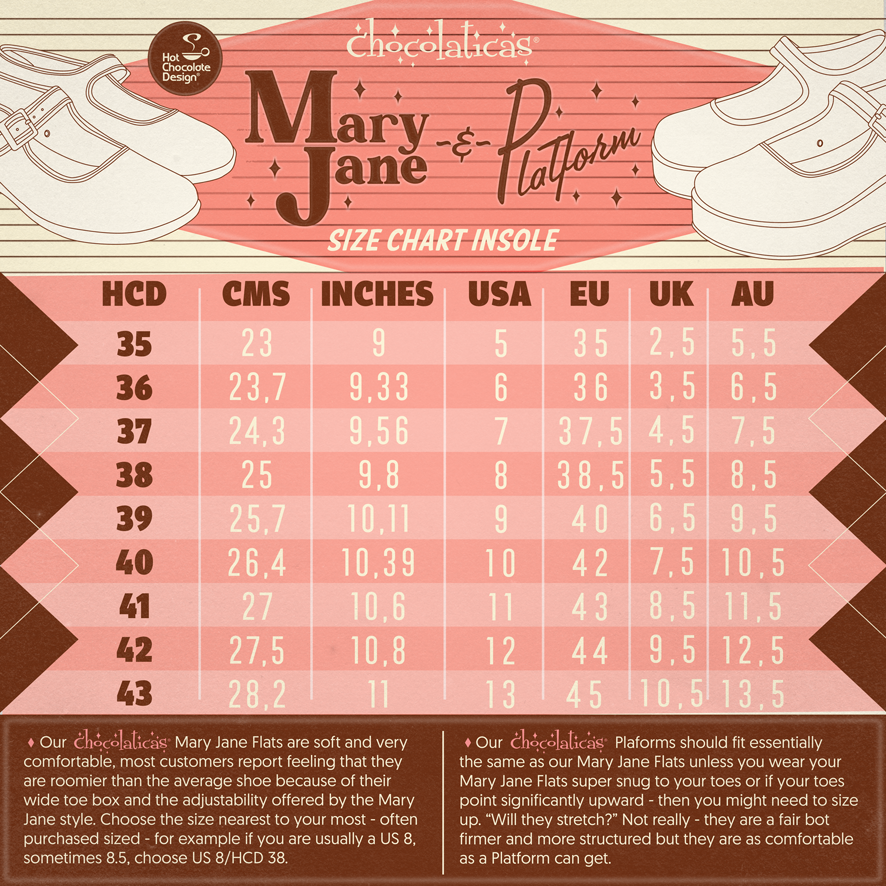 Chocolaticas® Harmony Women's Mary Jane Flat
Printed fabric upper. Soft fabric inner
Non-marking rubber sole
Cushioned inner sole for maximum comfort
Adjustable buckle strap

Removable accessories

Proudly vegan
Check our size chart to get a perfect fit
Collect them all!


Melody of Style: Find Perfect Balance in Chocolaticas® Harmony Women's Mary Jane Flat Shoes - Where Fashion Finds Its Rhythmic Bliss!
Bring balance to your wardrobe with the Harmony Women's Mary Jane Flat from Chocolaticas®. With its printed fabric upper, soft fabric inner, non-marking rubber sole, cushioned inner for maximum comfort, adjustable buckle strap, and removable accessories, these vegan flats provide a supportive fit and timeless style. Plus, with its size chart, you'll get a perfect fit every time.
Discover Effortless Elegance: Indulge in the Unison of Chic and Comfort with Chocolaticas Mary Jane Flats. A Fusion of Vintage Aesthetics and Contemporary Appeal Awaits, as the Iconic Mary Jane Design is Transformed with Vibrant, Exclusive Patterns, All Harmonized by an Adaptable Buckle Strap, Marrying Fashion and Utility Seamlessly. Embrace Your Singular Style with Chocolaticas, a Testament to the Beauty in Uniqueness, Elevating You Beyond Conformity - Because True Beauty Resides in Embracing Your Own Path.